Quarterly Report October-December 2018
Highlights of our work from October-December 2018.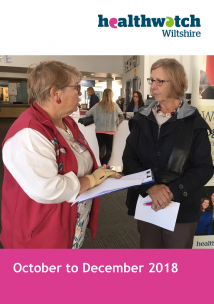 Find out what work we've been doing, where we've been and who we've spoken to in our Quarterly Report. 
This time the focus has been on:
Winning a national award for our work with Young Listeners.
Gathering feedback on mental health priorities for Wiltshire.
Asking people for their thoughts on Healthwatch Wiltshire.
We also published our Campervan and Comments Tour report.