New non-emergency patient transport service across BANES, Swindon, Wiltshire and Gloucestershire
From 1 June 2019, the non-emergency patient transport service in BANES, Swindon, Wiltshire and Gloucestershire will be provided by E-zec Medical Transport Services.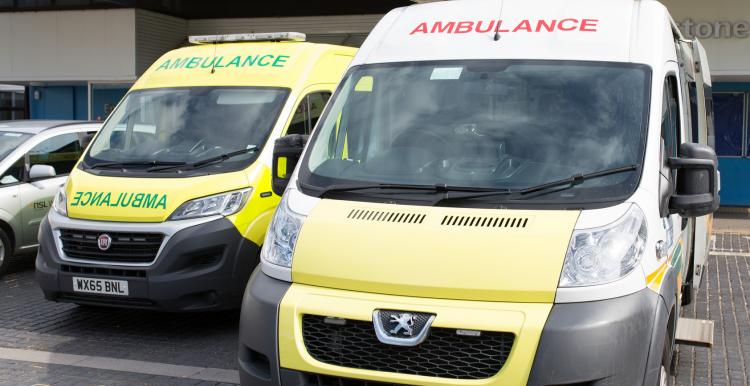 E-zec is a family run company focused on delivering high quality, safe, effective transportation for patients to and from a healthcare setting.
Non-emergency patient transport is for patients who, due to their mobility needs or medical condition, are unable to travel safely by other means. Patients who wish to use the service are required to be assessed against national eligibility criteria.
Mark Harris, Chief Operating Officer, Wiltshire Clincal Commissioning Group said:
"We are delighted to partner with E-zec as our provider of non-emergency patient transport across BaNES, Gloucestershire, Swindon and Wiltshire. We have been working closely together since their appointment in December 2018 to ensure eligible patients have a great experience when using the service."
Andy Wickenden, Commercial Director, E-zec Medical Transport Services said:
"We are very much looking forward to providing patients across the region with a high quality non-emergency transport service. We would like to thank the commissioners and Arriva Transport Solutions for the support they have provided over the last few months while we worked together to ensure a smooth handover of the service."
Mark Feather, National Head Operations, Arriva Transport Solutions said:
"Arriva Transport Solutions has provided high-quality and caring transport for thousands of patients across the south west and helped to bring a modernised and innovative approach to patient transport at a time of increased pressures across the healthcare service.

"We are proud of the progress we have made and hope the legacy of this work will continue to benefit both patients and healthcare commissioners."
E-zec delivers services across the UK and currently provides non-emergency patient transport services across Dorset, Somerset, Bristol, North Somerset and South Gloucestershire.
Further information about the service can be found at www.bgswpatienttransport.co.uk