Quarterly Report April-June 2021
Highlights of our work from April to June 2021.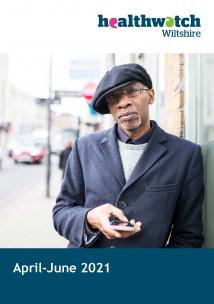 In this quarter:
We set our priorities for the year ahead.
We hosted a series of workshops inviting people to have their say on the future of community mental health support.
We published our report focusing on the experiences of people who have been taken to a Place of Safety when going through a mental health crisis.
We signed the Armed Forces Covenant.
We published our Annual Report.