Quarterly Report January-March 2020
Highlights of our work from January to March 2020.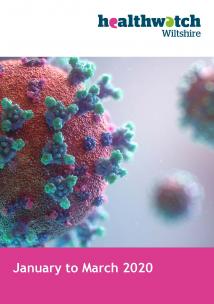 Find out what work we've been doing, where we've been and who we've spoken to in our Quarterly Report. 
For this quarter, our work has included:
We also published our report on what people told us about Wiltshire's GP Improved Access scheme.