Dementia Engagement Report: Information Provision
A report from 2015 looking at what information is available for people living with dementia and their carers in Wiltshire.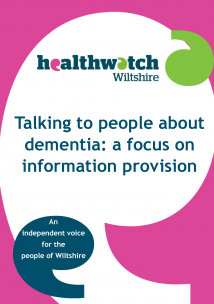 Information about dementia and services was identified by people at our workshops as an important issue of concern. We wanted to find out more about what information people felt they needed and in what form. This report shows what we found out.