Our work gathering people's views on dementia in 2015, following the introduction of Wiltshire's Dementia Strategy the previous year.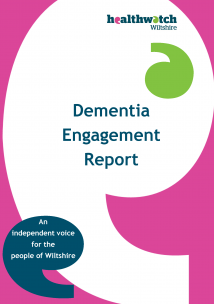 This report details three areas of engagement work around the Dementia Strategy:
Dementia Monitoring Workshops.
Public consultation on where to locate specialist dementia care in Wiltshire.
Other engagement, including listening sessions and general feedback.