Out-of-hours help available from selected pharmacies during Easter weekend
Selected pharmacies in Bath and North East Somerset, Swindon and Wiltshire will remain open over the Easter break to offer out-of-hours help and support to those with minor health and care concerns.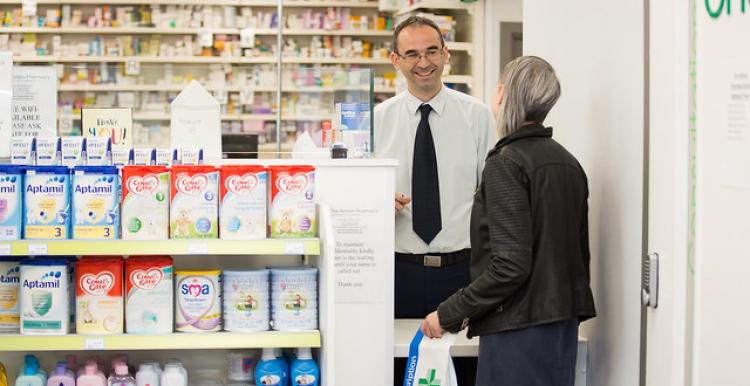 Fourteen sites across the region will be available on Sunday 17 April, with more locations also staying open on both Friday 15 and Monday 18 April.  
As the weekend is bookended by the Good Friday and Easter Monday bank holidays, most pharmacies will close at the end of the day on Thursday 14 April, and not reopen until Tuesday 19 April.  
Ahead of the break, people taking regular medication are being asked to check their current supply and order any additional items to cover the Easter period.
People should also check the opening times of their local pharmacies and, in the event that those nearby are closed, know which other sites in the area will be open. 
The Easter opening hours for all pharmacies in Bath and North East Somerset, Swindon and Wiltshire can be found online at bswccg.nhs.uk.
Get medical help with NHS 111
NHS 111 can also be used for less-urgent health concerns, with people able to access either the online version, or its telephone counterpart, and get tailored advice and information based on their individual specific symptoms. 
The service is available 24 hours a day, including weekends and bank holidays, and can be reached online at 111.nhs.uk or over the phone by calling 119.  
In an emergency
People experiencing a genuine, life-threatening health emergency, such as heavy bleeding, significant chest pain or loss of consciousness, should seek help straight away, either by calling 999 or by visiting the nearest hospital emergency department. 
For detailed information about all locally available health and care services, visit bswccg.nhs.uk.