Social distancing measures to remain at local health and care settings
Social distancing measures are to remain in place at health and care settings across the region after Monday 19 July.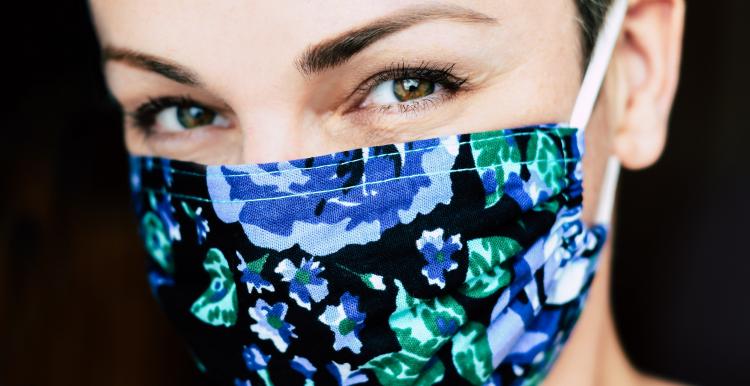 GP practices, hospitals, pharmacies and many other healthcare environments in the region will continue to ask visitors to wear a face covering, as well as to observe the one-metre-plus rule when interacting with others inside.
The continuation of social distancing measures will provide an extra layer of protection against Covid-19 to patients, many of whom may have weakened immune systems or a condition that makes them more susceptible to the virus, and health and care colleagues.
Gill May, Director of Nursing and Quality at BaNES, Swindon and Wiltshire Clinical Commissioning Group, said:
"Throughout the pandemic, health and social care services have done all they can to make their environments as safe as possible for all patients and staff, and this will continue from Monday 19 July.

"From this date, our health and care settings will ask patients to continue to wear a face covering, practice social distancing and use hand sanitiser, while also advising that staff continue to wear PPE.

"These measures, that we have all become so used to over the last year, will help to not only protect those who are clinically vulnerable, but also provide reassurance to people who are currently feeling anxious about restrictions being lifted.

"Our public have been right behind the NHS throughout the duration of this awful pandemic, and we really hope that the people of Bath and North East Somerset, Swindon and Wiltshire will continue to show their support as we move forward."
The success of the Covid-19 vaccination programme has been cited as one of the main reasons why the lifting of social distancing measures at this time has been possible.
Vaccines are now available to all people over the age of 18, and any person not yet vaccinated is encouraged to arrange an appointment using the National Booking Service, either online or by calling 119, or by visiting a walk-in vaccination clinic.
Cautious approach at libraries and leisure centres
Libraries and leisure centres will continue to take a cautious approach to help keep staff and visitors safe with Step 4 of the Government's roadmap commencing.
Most of the council's libraries recently reopened for browsing and computer use and as there is no longer a requirement to quarantine books, many libraries have now extended their opening hours.
Visitors to the council's libraries are being asked to continue to socially distance while inside, and people are encouraged to wear face coverings. For more information, people should visit wiltshire.gov.uk/libraries-home.
Social distancing, respecting other people's space and the wearing of face coverings are encouraged in the council's leisure centres. Screens will also remain on reception desks.
For more details visit placesleisure.org/wiltshire or via the Wiltshire Council page at wiltshire.gov.uk/leisure-leisure-and-sport-centres
Find out more
More information on how you can stay safe and stop the spread of Covid-19 can be found on the Government website.