Football's coming home, so get vaccinated to stop Covid-19 from doing the same
As football looks set to come home this weekend, health officials in Bath and North East Somerset, Swindon and Wiltshire are again calling on people to get vaccinated to stop coronavirus from doing the same.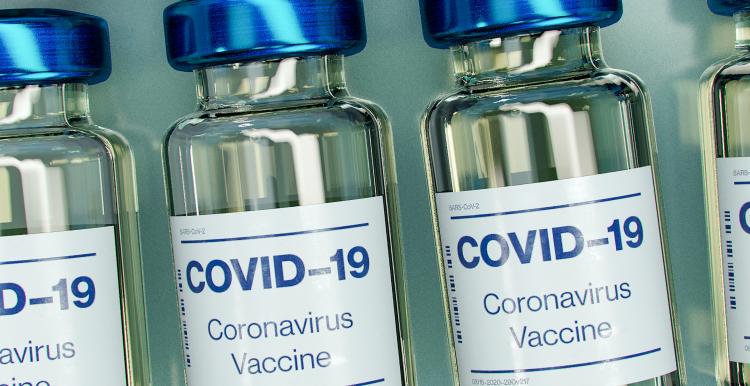 Vaccination centres across the region will be open for business this weekend, with many allowing people to simply walk in without the need for an appointment.
Salisbury City Hall and Bath Racecourse are just two of the venues currently operating walk-in slots alongside its booked appointments.
This week, the City Hall site delivered its 100,000th vaccine and it's hoped the new open-door policy will encourage more people who have yet to be vaccinated to come forward.
The Great Western Hospital, along with the Steam Museum in Swindon and the Spencer Sport and Social Club in Melksham, all have a large number of bookable appointment slots available over the next few days for those needing the Pfizer vaccine.
Gill May Director of Nursing and Quality at BaNES, Swindon and Wiltshire Clinical Commissioning Group, said:
"To get us over the line, and to ensure that as many people as possible are vaccinated before social distancing measures are lifted on Monday 19 July, we are calling on any people who have yet to arrange their appointment to not delay in coming forward.

"We have vaccination sites spread out all across our region, with some having extremely good appointment availability over the next few days, meaning that people who book today could have their jab before England play again on Sunday night.

"Now is not the time to be complacent about Covid-19, but the absolute right time to get protected."
The coronavirus vaccine is currently open to all people aged over the age of 18, as well as to those aged 16 and over with an underlying health condition.
Being vaccinated protects not only individuals but also those around them and, as such, people should not delay in booking an appointment.
Those who have had an initial vaccination are reminded to get the second dose which is available eight weeks after the date of the first.
Visit www.bswccg.nhs.uk for more information on the vaccine rollout, and follow the CCG on social media for details of walk-in clinics.