GPs must now offer face-to-face appointments, according to new NHS guidance
In-person appointments to be offered routinely as Covid restrictions ease.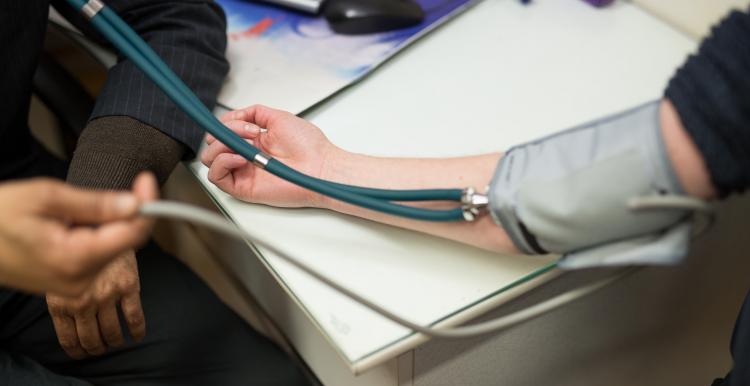 While half of all GP appointments during the pandemic have still been face-to-face, many practices have turned to phone or video appointments to help people access healthcare advice safely from home. 
But this change has meant that some patients have struggled to access appointments, particularly those without easy access to technology or the confidence to use virtual services.
With lockdown restrictions easing again this week, the NHS has issued new guidance to GPs which says they must ensure they are offering face-to-face appointments to all patients. They can continue to offer video, online or phone consultations aswell, but only if the patient would benefit from this.
The letter says that patients should have a say on the type of appointment they receive and that a preference for face-to-face care should be respected unless there are clinical reasons not to, for example, if the patient has Covid-19 symptoms.
GP receptions should now be open to patients
The guidance to GPs also outlines that their reception area should now be open to patients, while still meeting social distancing guidelines. This is to make sure patients who can't use the phone or computer to book an appointment, are able to visit and book in person.
GP websites must contain contact information
Every GP website must also include information about how to contact the GP and ask for help, and how to access face-to-face and walk-in services.
Be patient when requesting an appointment
The NHS is still incredibly busy dealing not only with the ongoing pandemic, but also catching up on the backlog of regular and ongoing care that had to be put on hold during the crisis, meaning the service is still under pressure.
For GPs, they are currently very busy organising and delivering the vaccines to patients, as well as running their regular services and catching up on routine care, so while they will be happy to be able to see patients again, it might still take time to get in for an appointment.
You may be able to find the information you need from other sources, such as the surgery's website, or by calling NHS 111.