Gathering thousands of your health and social care stories and championing what matters to you have been at the heart of Healthwatch Wiltshire's work over the past year.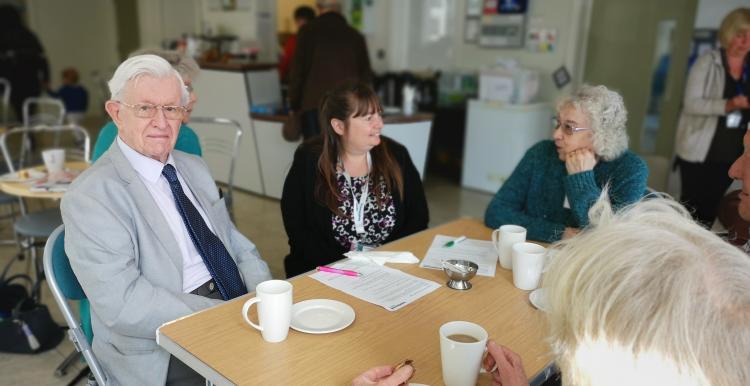 Published today, Guided by You showcases how we've made a difference to your community and how we've helped you find the answers you need. 
The year in numbers
In the past year (2019-20):
3,792 people have shared their experiences with us
We attended 142 community events to understand people's experience of care
We have made 59 recommendations to services to make health and care better in Wiltshire
113 people have accessed our advice and information online or contacted us with questions about local support - the majority asking us about making NHS complaints
We reached 281,652 people on social media 
We have 40 volunteers helping us carrying out our work, giving 1,750 hours of their own time.
How we've made a difference
This year has seen the conclusion of four years of work focusing on dementia. Thanks to the comments of 1,600 people living with dementia and their carers, we are very proud to have played a part in work that has seen the introduction of 40 new community support groups and the rollout of specialist dementia training in care homes*.
We were pleased to have supported five excellent health and wellbeing projects through our Community Cash Fund scheme, and see how they have benefited and supported people with a variety of needs.
And, for the first time, our research team of volunteers have carried out their own project into how military families are accessing health and care services, following a large army rebasing programme last summer, which saw thousands of army personnel relocate to Wiltshire.
Looking ahead
While the coronavirus pandemic has forced us to adapt our ways of working, we will continue to listen to people's experiences of how the outbreak has affected them and channel some of this feedback into our work for the coming year.
Our main areas of focus for 2020/21 are:
Monitoring the impact of coronavirus
Mental health
Learning disabilities and autism
Primary Care
Julie Brown, Acting Healthwatch Wiltshire Manager, said: "Thank you to everyone who has given us their feedback this year. Our annual report shows how your comments and experiences are shaping health and social care services in Wiltshire and we are looking forward to hearing from even more people in the coming year. 
"I'd also like to say thank you to our wonderful volunteers and to all the local organisations that we work with to ensure people's voices are heard." 
*Some of this work was carried out under our previous provider, Evolving Communities.