Sending a message to your loved ones
While visiting is suspended during this challenging time, hospitals across Wiltshire have set up a dedicated service enabling family and friends to send a message to their loved ones.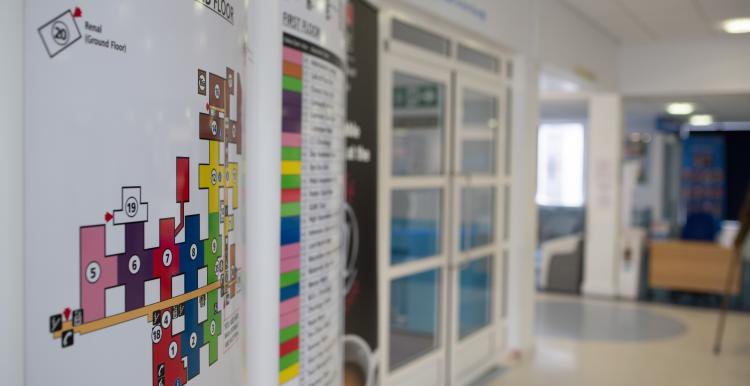 The service is designed to let patients know that their friends and loved ones are well, thinking of them and sending their best wishes.
If you have a loved one in hospital and want to send them a message, then please send an email to:
Great Western Hospital
Email: gwh.lettersfromhome@nhs.net. You can also attach a photograph.
If you would prefer, please post your letter to:
Trust HQ
Great Western Hospital
Marlborough Road
Swindon
SN3 6BB
More information can be found on the GWH website.
Royal United Hospital
Email:  ruh-tr.keepingintouch@nhs.net or call 01225 826984 and tell them what your message is.
More information can be found on the RUH website.
Salisbury Hospital
Email: sft.messagetoalovedone@nhs.net 
From 8.30am to 4.30pm Monday – Friday.
Messages can also be telephoned through to the PALS team on 07393 267852.
More information can be found on the Salisbury hospital website.
To make sure that the messages get to the right people please provide the patients full name, the ward they are being cared for on, and date of birth or full postal address.
Community hospitals
Inpatient wards at Chippenham, Warminster and Savernake Community Hospitals will have mobile phones and tablets available for patients so they can keep in touch with family through WhatsApp and video calls.
More information on community hospitals can be found on the Wiltshire Health and Care website. 
Care homes
Care homes across the county are also asking friends and family to keep in touch with their loved ones at this time through letters, emails, telephone and video calling. Please contact the care home directly to find out the best way to keep in touch.
Information on coronavirus
Read the latest information and advice from NHS England and Public Health England.
Support in your community
Find out where you can access support near you on this dedicated page.