Getting medical help during the holiday season
With Christmas just around the corner, people living in Wiltshire are being asked to prepare by making sure they know how to access medical care during the coming holiday period.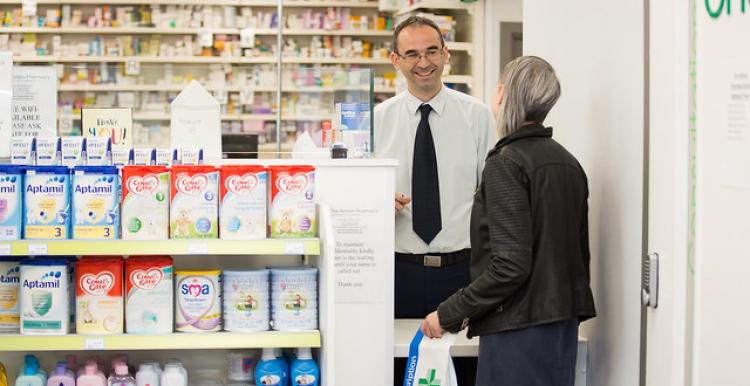 While all GP practices in Wiltshire will be closed during the Christmas and New Year bank holidays, some pharmacists will be open and there are lots of other ways of accessing medical help and advice should it be needed.
Here's some tips for how to look after yourself and where to go for help during what is always a very busy time for NHS health services:
Self care
If you have minor bruises, minor cuts and grazes, a sprain or a slight cough or cold, you are best to deal with it yourself in the first instance. It's worth keeping a few handy medicines and treatments at home for when you might need them such as painkillers, cough and cold remedies, decongestants, indigestion tablets and a first aid kit - but remember to keep them out of reach of children. If you're not sure go to a pharmacist or phone NHS 111.
Ask your pharmacist
If you want some expert advice quickly, try a pharmacist as your first port of call. They can provide advice and treatments for common health problems such as coughs, colds, flu and rashes. You don't need an appointment to see a pharmacist and many have private consultation areas. Your pharmacist will be able to tell you if you need further medical attention.
Use the NHS 111 service
If you're not sure what to do, and your GP surgery is closed, NHS 111 is available 24 hours a day, seven days a week for help. If you think you might need to go to the Emergency Department or need another NHS urgent care service, don't know who to call for medical help, or need information about a health issue, give them a call. You can also go online to 111.nhs.uk
A&E/999
These services are for life-threatening emergencies only such as loss of consciousness, suspected heart attacks, breathing difficulties or severe bleeding that cannot be stopped. A&E is likely to be extremely busy over the holidays with long waiting times, so please call NHS 111 for advice first if you are not sure where to go.