Your wish lists for health and care services in Wiltshire revealed
Hundreds of people in Bath & North East Somerset, Swindon and Wiltshire have shared their views on how to improve NHS health services where they live.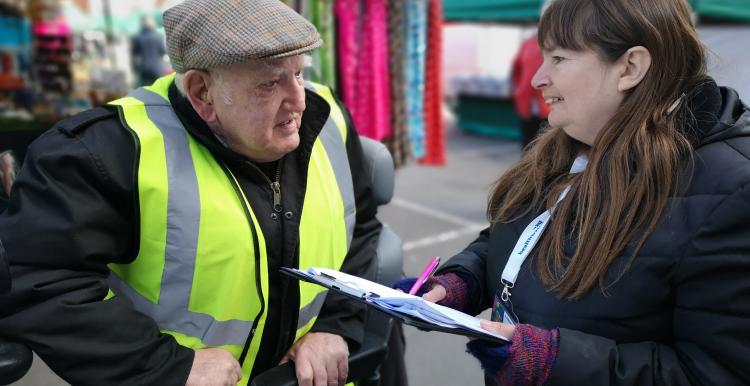 Increasing the use of technology for booking appointments and data sharing between health services; helping people lead a healthier lifestyle to prevent illness; shortening waiting times for access to GP appointments; and for health professionals to have a better understanding of long-term health conditions, such as autism, were some of the themes that emerged from people in the region.
Their views were shared as part of the Healthwatch #WhatWouldYouDo? campaign and the findings are revealed in a report published today.
Nearly 700 residents, patients and their families took part in 'What Would You do?' activities, which launched in March to encourage people in the region to share their views about how extra money from the Government should be spent on local NHS services.
The public were asked to give their views about how local services could improve, and to share ideas about how the NHS can help people live healthier lives and take more control of their care.
Stacey Plumb, Manager at Healthwatch Wiltshire, said:
"The Government is investing an additional £20 billion a year until 2023 in the NHS as part of the NHS Long Term Plan. We were asked to help find out what local people thought was the best way for the NHS in Bath & North East Somerset, Swindon and Wiltshire to invest in the right services as part of this plan.

"It was wonderful to listen to so many people keen to make a difference in our local NHS. These views are all in the report and we will now monitor how the local NHS responds."
Dave Logan, who has Parkinson's Disease, shared his views about local NHS services. He would like to see more joined-up care. He said:
"One problem is people go to their GPs over time with a string of different symptoms. GPs are slow to put one, two, three, four together and send the patient to see a neurologist specialist in Parkinson's Disease, who is the only one who can diagnose it. This leads to late diagnosis, generally in mid 50s. As Chair of a local Parkinson's Disease branch, I see a lot of this."
Dr Ian Orpen, Chair of the BaNES, Swindon and Wiltshire Clinical Board, said:
"It's clear that local people have strong views about how heath and care services should be organised in the future. We will listen to them and make sure we address their concerns as we draw up plans for how we organise services over the coming years."
What did people say?
Take a look at some of the feedback we received and the results of a focus group,  which gathered people's views on the introduction of Primary Care Networks, which will bring groups of GP practices together to provide more services to patients and to work more closely with other services such as hospitals, pharmacies, mental health, and social care. 
You can also read the findings of Healthwatch BaNES and Healthwatch Swindon who worked in partnership with us to get the survey results.