Health Based Place of Safety in Devizes gets positive reviews
We spoke to people who used the facility while detained under the Mental Health Act.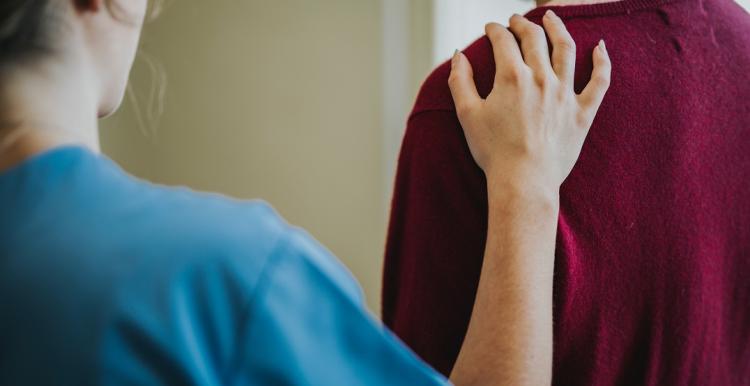 After receiving negative publicity because of the temporary closure of the Place of Safety facilities in Swindon and Wiltshire, Swindon Clinical Commissioning Group appointed Healthwatch Swindon and Healthwatch Wiltshire to speak to people who have stayed there to find what they really thought of the Devizes facility.
People who are transferred to the Health Based Place of Safety will have been detained there under Section 136 of the Mental Health Act. They are taken there if they pose a threat to themselves or to others.  The purpose of the facility is to keep them safe from harm. They remain there for assessment before being transferred back home or transferred elsewhere for appropriate treatment.
Most of the people who took part in the survey reported that their experiences of staying at Health Based Place of Safety was a positive one, with staff being praised for the care they are providing to people in times of extreme emotional distress.
One person commented: "I have always been treated with respect, I have been sectioned 6 times. They gave good advice and tried to help me."
Some of the agency staff who work there on a temporary basis came under fire but recommendations have been made by Healthwatch that more training should be provided so that it aligns with permanent staff to make sure that high standards of service delivery are maintained. 
There were concerns raised from the public about the distance of Devizes from where people live, but with the exception of a couple of people, most felt it was the right place for them to be at the time of a crisis.
Healthwatch Swindon and Healthwatch Wiltshire, both statutory bodies, were asked by the CCG to speak directly to service users via telephone interviews. 
Stacey Plumb, Healthwatch Wiltshire Manager, said: "We're happy with the findings of the survey and would like to commend Avon and Wiltshire Mental Health Partnership staff, the police, the ambulance service and social workers for the support they offer to people going through a mental health crisis.
 
"Any negative experiences at the Health Based Place of Safety has been fed back to the teams and made recommendations on how the service could be improved."
 
The Health Based Place of Safety report can be read in full here.