Have your say on maternity transformation plans
A public consultation on proposals to transform maternity services across Bath and North East Somerset (BANES), Swindon and Wiltshire has been opened by Wiltshire Clinical Commissioning Group this week.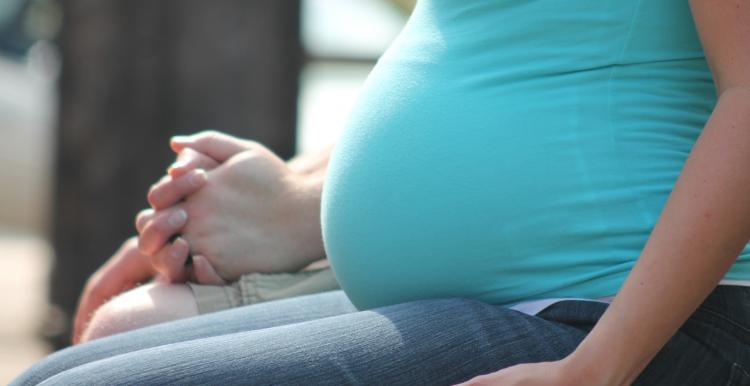 The proposal has been developed after listening to the views of women, families and staff over the last two years by all the NHS organisations that plan and buy health services as well as those that provide or manage maternity services across Bath and North East Somerset, Swindon and Wiltshire. Together these organisations make up the Local Maternity System.
Lucy Baker, Acting Director for Maternity Services at Wiltshire Clinical Commissioning Group and Lead Director for the project, said:
"Our proposal is the result of feedback gained from listening to over 2,000 women and families, staff, midwives, obstetricians and others with an interest in maternity services to look at ways we can improve the services we provide to mothers and families across the region. To do that, we need to make some changes to how we currently do things.

"Our proposal would allow us to provide more choice for more women across our area about where and how they are supported before, during and after the birth of their baby, and allows us to make more efficient use of our resources and workforce so we can further improve our antenatal and post-natal and birthing services. We also want to ensure we are delivering the services that can meet the changing needs of our local women and families both now and in the future.

"Despite the financial pressures facing the NHS locally and nationally, we are not planning to reduce how much we spend on maternity services, nor are we proposing to reduce the amount of staff we have or to close any buildings."
 
The proposal addresses the issues posed by changes to the population. The average age of a woman giving birth in the UK is now 35. More and more women are experiencing high risk pregnancies (for example, because of high blood pressure, obesity or diabetes) which means they need to be supported in a hospital setting with an expert medical team available. The combination of these factors means there is vastly increased pressure on services at the Obstetric Units at the Royal United Hospital in Bath, Great Western Hospital in Swindon and Salisbury District Hospital.
In addition, many women with a low risk pregnancy are choosing to have their babies in an Obstetric Unit because they are worried about having to move by ambulance to another site during or after their labour if they need the help of a doctor. Women need a safe, convenient alternative so staff at the three obstetric units at Bath, Salisbury and Swindon hospitals can focus on mothers who really need their care.
Sarah Merritt, Head of Nursing and Midwifery at Royal United Hospital, Bath, said:
"Some of the changes we are proposing are because, particularly at the RUH, certain services are underused and we are often staffing empty buildings and beds. 85% of women give birth in one of the three Obstetric Units with fewer than 6% giving birth across our four Freestanding Midwifery Units in Chippenham, Trowbridge, Paulton and Frome.

"We believe we have the right number and mix of staff but they're not based in the right locations to ensure efficient use of our resources and provide women with the services they need.

"In our Freestanding Midwifery Units - particularly at night - staff are covering areas even when there are no or very few births. On average only one baby is delivered every two or three days in each of these units but they need to be staffed to support births 24 hours a day seven days a week."
The plans have been developed to ensure services are efficient and sustainable to support future population growth, changes in housing policy, and the repatriation of military personnel to South Wiltshire from April 2019.
To find out more, and to have your say on the plans, visit: www.wiltshireccg.nhs.uk/have-you-say/consultations-2/transforming-maternity-services-together