Young volunteers from Wiltshire shortlisted for national award
Healthwatch Wiltshire has been shortlisted for an award for using creative ways to involve volunteers in their work.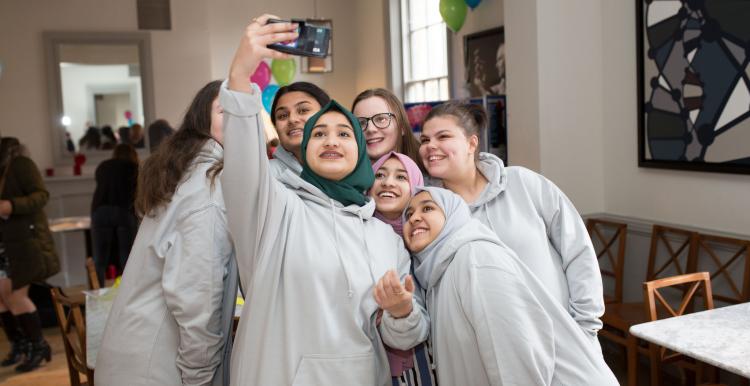 Working with Youth Action Wiltshire and Community Organisers from Community First, the Young Listeners project developed a different way to listen to young people in schools.  
A team of 11 young people from secondary schools across Wiltshire were recruited and trained to become Young Listeners. They volunteered 999 hours of their time, listening to their peers to find out what they thought about health and wellbeing support within their school.  
The Young Listeners spoke to 156 young people across 4 schools. They were told that young people wanted opportunities to discuss mental health and wellbeing within school and that this should be more accessible. Young people also felt that it was important to be able to talk about health and wellbeing issues without judgement and to be respected. Young people also said that they welcomed having the chance to share their views with their peers.
These findings have been shared with the school network and with those that plan and pay for services so that they can be used to influence improvements.  
I found the project incredibly useful and inspiring. Although I was pushed out of my comfort zone in the beginning, I feel a lot more confidence when talking to people.
Stacey Plumb, Healthwatch Wiltshire Interim Manager said:
"The Young Listeners showed great dedication throughout this project and really listened to what other young people told them. There were also great benefits for the Young Listeners themselves, they learnt a lot and have grown and developed in confidence. 

"We are delighted to have been shortlisted for an award and that this hard work has been recognised." 
Celebrated every year, the awards highlight how local Healthwatch across the country have helped make people's views of health and social care services heard. The overall winner from each category will be chosen by a panel of judges and announced at the Healthwatch England annual conference in October 2018. 
*** This project was undertaken by Healthwatch Wiltshire under the previous provider, Evolving Communities.