Wellbeing at the Orchard - July-November 2019
Wiltshire Wildlife Trust's project was designed for people who are experiencing mental health issues.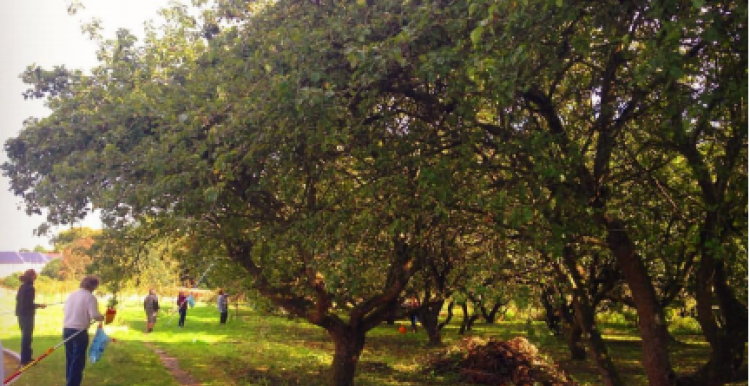 The aim of the project was to bring people together in a safe, judgement-free space, where people facing different mental health difficulties could communicate or interact at their own pace in a supported way, helping to build confidence and improve their mental wellbeing. 
The project, based at Roundway Orchard in Devizes, featured eight weeks of outdoor activities for participants including:
Conservation work including pruning and weed clearing around saplings
Guided walks around the wider nature reserve
Nature craft sessions, including whittling
Wild cooking on site including a no-bake apple crumble, apple fritters and a squash and apple soup.
It's been an amazing experience. There's life out there – in all senses of the word – and something to get up for. I have gained the confidence to have a go – I've learnt that you can do things, and get on with life.
Community Cash Fund
This project was one of five to receive a grant from us. Read more about the other projects here.