Making a Christmas bubble with loved ones
How to have a fun and safe Christmas with your friends and family.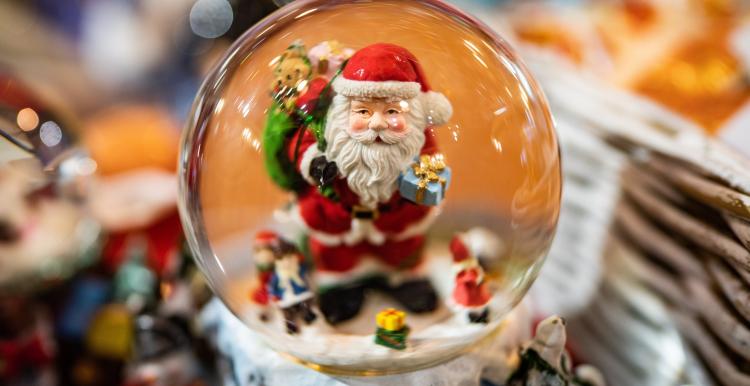 This Christmas, the Government is relaxing social contact restrictions so people can be with their friends and family over the festive period.
A new set of rules has been drawn up which will allow you to form an exclusive Christmas bubble with your loved ones, made up of people from no more than two households.
On Christmas Day, 25 December, these two households can mix indoors. There's no limit as to how many people can be in a bubble, but the guidance is that they should be as small as possible to reduce the risk of spreading Covid-19. 
Everyone can form a bubble, but it's important to think carefully about who will be in your bubble and take extra care if you're seeing someone who is clinically extremely vulnerable. 
Bubbles will be allowed to meet each other:
In each other's homes
At a place of worship
In an outdoor public space, or garden
Households in your Christmas bubble can't bubble with anyone else.
Stay local wherever possible and try to limit travel from an area which has a high prevalence of Covid-19 to one with a low prevalence. 
You can't go to a pub or restaurant with your bubble.
You can meet people outside your Christmas bubble outdoors, but this must be in line with the tier they are in.
People who are self-isolating should not join a Christmas bubble.
Do not join a Christmas bubble with anyone from a Tier 4 area. 
Reducing your risk
The safest way to celebrate Christmas this year is with your household or existing support bubble in your home. 
Any social gathering increases the risk of infection, but here are some ways you can help stop the spread of Covid-19 during your celebrations.
Try to minimise contact with others before meeting those in your bubble. 
If you need to travel, plan ahead and try to avoid any unnecessary stops or sharing a car with anyone not in your Christmas bubble.

Keep your visit as short as possible.

Keep hand sanitiser by the front door and encourage everyone to use it when they arrive. 
Don't pass around plates of food and bottles, and play quiz games instead of board games, to reduce spreading the infection through contaminated surfaces.
Try to avoid sitting people from different households opposite each other. 
Open your windows for 10-20 minutes every hour, or as regularly as you can, to expel any particles in the air which might be carrying the virus.
Elbow bump rather than hug.
Don't forget
Wash your hands frequently.

Clean touch points regularly, such as door handles and surfaces.

Keep socially distanced from anyone you don't live with as much as possible.
After Christmas
From 26 December, Christmas bubbles will no longer apply and you must follow the guidance for the tier in your area - Wiltshire is currently in Tier 2. In most places across the UK, that means you cannot mix with other households indoors, including on New Years' Eve.
After seeing your Christmas bubble, you should cut down on unnecessary social contact with others to reduce the risk of spreading the virus.
Other ways to get together
For many, the presence of Covid-19 will mean that it isn't possible to celebrate Christmas in the way you normally would.
If you've decided not to form a bubble, or can't be part of one because of your health or because you're self-isolating, you could try:
Getting everyone together on a video call – you can still play games and raise a glass to each other.
Braving the cold and going for a walk or picnic.
Delaying any big gatherings until the summer.
Get more information
Read the full guidance to forming a Christmas bubble on the Government website:
Read the advice you should follow if you're clinically extremely vulnerable:
For all the latest advice and guidance, visit gov.uk/coronavirus.