Changes to maternity services during Covid-19
Advice and guidance for pregnant women and new mums on how local services have been affected by the coronavirus outbreak.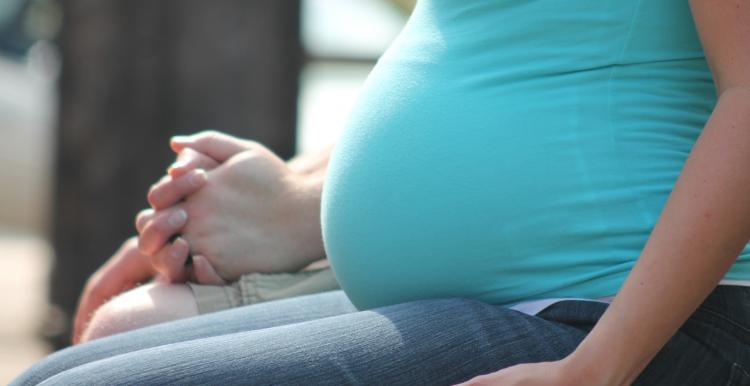 All hospitals and birth units providing maternity care in BaNES, Swindon and Wiltshire (BSW) remain open to provide maternity services and that you are supported in your pregnancy.
With information changing very quickly, please contact your own midwife or doctor or visit your local hospital website for the most up to date information and recommendations relating to your area. 
Across the region, there will be some differences in care due to local prevalence of Covid-19, the physical space available at each maternity unit and the number of pregnant women and people requiring care. 
Visit the BSW Clinical Commissioning Group's website to get answers to common questions about local maternity services during the pandemic.
We appreciate this is a worrying time for pregnant women and mums who have recently had their baby. We want to ensure we give you the latest information about how we have had to change our services to keep everyone safe.
Baby's movements and growth scans
Your baby's movements in pregnancy are a sign that they are well. If your baby moves less or if you notice a change this can sometimes be an important warning sign that your baby is unwell.
Please do not hesitate to contact your local maternity services if you have any concerns about your baby's movements.
Please follow the advice and guidance that you have been provided by your midwife relating to observing your baby's movements and please do not delay contacting your midwife or maternity service due to worries about hospitals being too busy to see you or concerns about Covid-19.
If you have been asked to attend scans to check your baby's growth it is very important that you still attend.
Breastfeeding
There is no evidence that Covid-19 can be carried in breastmilk. The main risk of breastfeeding is close contact between you and your baby, as if you cough or sneeze, this could contain droplets which are infected with the virus, leading to infection.
You should discuss the risks and benefits of breastfeeding with your family and your maternity team.
When you or anyone else feeds your baby, the following precautions are recommended:
Wash your hands before touching your baby, breast pump or bottles.
Try to avoid coughing or sneezing on your baby while feeding.
Consider wearing a face mask while breastfeeding, if available.
Follow recommendations for pump cleaning after each use.
Consider asking someone who is well to feed your expressed breast milk to your baby.
UNICEF infant feeding recommendations during COVID19 
Formula feeding 
If you are feeding your baby with formula milk it is important that it is prepared as directed on the manufacturer's instructions and not watered down, as this will result in your baby not receiving the adequate nutrients required for health.
If you have any problems obtaining formula milk, try shopping in smaller shops if you can't find it in your usual supermarket. The manufacturers are still distributing regular supplies to shops and increasing production.
Healthy Start Scheme
You could qualify for the Healthy Start Scheme if you're on benefits and are pregnant or have children under the age of four, or if you're pregnant and you're under 18. 
Due to Covid-19, a signature from health professional is now not required on the application. In Wiltshire, Children's Centres can support you with this process.
If you're claiming Universal Credit, you should also be able to claim Healthy Start vouchers. 
Support for dads
DadPad is a guide for new dads, developed with the NHS. The app supports dads to get involved and gain confidence.