I need to see a dentist - what can I do?
A network of new urgent dental treatment centres has been created across the South West to provide treatment while high-street surgeries have their doors closed due to Covid-19 (coronavirus).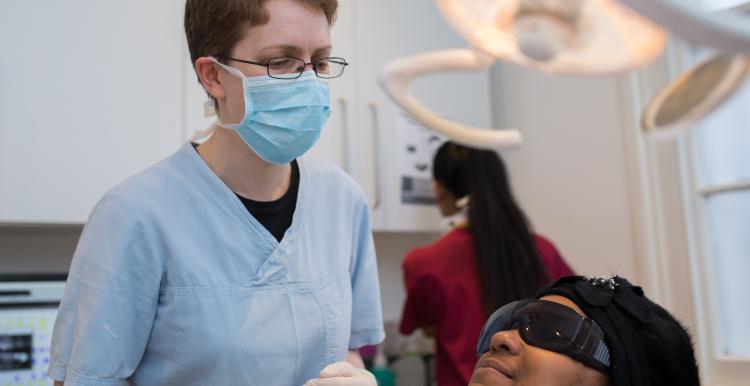 The centres, commissioned by NHS England and NHS Improvement, are fully staffed and equipped to provide treatment for people who need help for urgent and emergency dental conditions, including severe pain and infection. 
To get access, people should phone their own dentist to be assessed - there is no drop-in access. All NHS dental surgeries should be contactable, even while their doors are closed. 
Out of usual surgery hours, people should call NHS 111.
Those without a dentist or who cannot get through to their usual surgery should also call the helpline shown below.
The initial phone assessment will help the dentist decide whether someone needs to be seen immediately or within 24 hours, or can be booked in later for an appointment.
Conditions needing immediate treatment might include:
Dental infection/fever/swelling, especially if it might affect the airway
Uncontrolled bleeding
Injury
In some cases, treatment would be needed in hospital.
Anyone who contacts a dentist will go through a triage process and may be offered AAA: advice, analgesia and/or antimicrobials. There is no charge for the triage call, but any prescriptions will be charged in the normal way.
Face-to-face appointments are subject to normal charges – starting from £22.70 for Band 1 treatment, with the usual exemptions.
The locations of the centres have been chosen to cover the South West as best as possible, within limitations posed by staffing, premises and equipment. This means that some patients will need to travel, though further centres are being added to reduce journey time.
Wiltshire's hubs are in Chippenham and Swindon, while other locations in the network include Bath and Bristol. 
In line with government guidelines, all routine dental care is currently suspended. 
Patients without a dentist can contact:
Swindon & Wiltshire
9am-5pm Monday-Friday
Call: 0345 758 1926
Out of Hours (Evenings and Weekends)
Call NHS 111
Information on coronavirus
Read the latest information and advice from NHS England and Public Health England.
Support in your community
Find out where you can access support near you on this dedicated page.